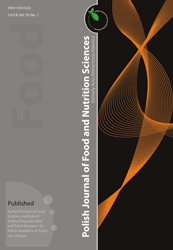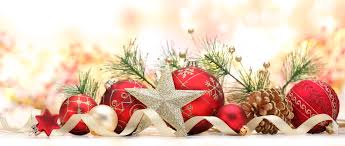 Wishing you snowy, merry, and joyful Christmas
and the 2019 New Year that brings happiness, success and prosperity.

PJFNS Editorial Staff
Polish Journal of Food and Nutrition Sciences
was established by the Committee of Food Sciences and the Committee of Human Nutrition Science of the Polish Academy of Sciences, the Polish Food Technologists' Society and the Polish Society of Nutritional Sciences.
It has been published since 1957 as Roczniki Chemii i Technologii Żywności and Acta Alimentaria Polonica (1957-1991). Since 1992, it has been published by the Institute of Animal Reproduction and Food Research of the Polish Academy of Sciences in Olsztyn as a quarterly Polish Journal of Food and Nutrition Sciences (one volume in four issues: March, June, September, and December).
Since 2014, the PJFNS is published by a global scientific publishing house de Gruyter.
Editors-in-chief: Prof. Henryk Zieliński, Dr. Magdalena Karamać
Current issue
4/2018 vol. 68